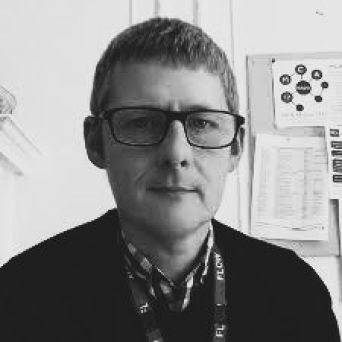 Steve Harrison, MA
Deputy Director of Organisational Development at Sheffield Teaching Hospitals, NHS Foundation Trust
Steve is the Deputy Director of OD working at Sheffield Teaching Hospitals NHS Foundation Trust. His current work focuses on building capability for quality improvement and leadership across the Trust.

A graduate of the Dartmouth Institute eCoach the Coach programme in 2011, Steve introduced the microsystem team coaching improvement methodology to STH and has coached many Microsystems, working with these front line multidisciplinary teams to deliver measurable quality improvements. These include outpatient work with Rheumatology, Haematology, Geriatric Medicine, Renal, Cystic Fibrosis and Pulmonary Hypertension, and inpatient work with Respiratory medicine.

He is the lead faculty coach for the Sheffield Microsystem Coaching Academy, working closely with the microsystem academy team from Dartmouth to translate and deliver the programme for the local context. He is also faculty for the Flow Coaching Academy and coaches the Sheffield Medical Assessment Units Flow 'Big Room'. Steve previously worked with the Dartmouth Microsystem Academy as faculty for the Cystic Fibrosis Canada and the Ireland Emergency Department and Dublin St. James Hospital microsystem improvement programmes. He is also a research team member for the NIHR funded project - 'Quality improvement in cystic fibrosis: What can we learn from each other?' In addition Steve is quality improvement lead for the national Cystic Fibrosis CFHealthHub improvement collaborative and a Health Foundation Cohort 7 Generation Q fellow.

Prior to this quality improvement role Steve worked as a Programme Manager supporting efficiency projects across the Trust.

Steve joined Sheffield Teaching Hospitals in August 2008; formerly he worked as a Town Planner and in Retail management.